Ship Attacks on the Rise Off West Africa
Source: JOC
Ship Attacks on the Rise Off West Africa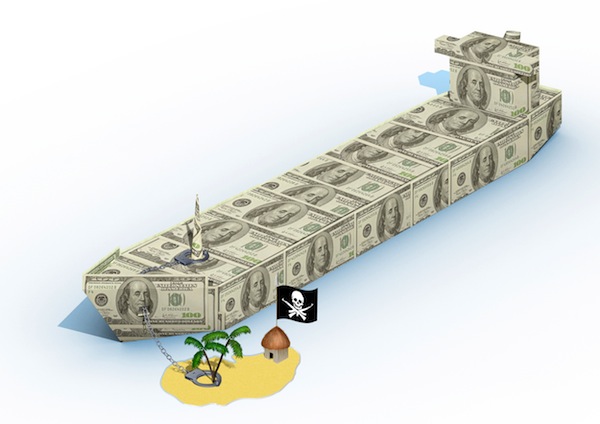 When a German container ship, the City of Xiamen, was hijacked by pirates in April, it seemed to be just another incident that has become all too familiar in recent years. News of attacks by Somali pirates off the Horn of Africa, after all, had become common. But this attack happened on the other side of the continent, 100 miles off the coast of Nigeria. The band of armed 14 pirates boarded the ship, stole money, kidnapped five crewmembers and held them for ransom before releasing them in May, presumably after a ransom was paid.
Although it wasn't the first pirate attack off West Africa, the incident highlighted the changing patterns of global piracy and the new dangers facing ships and shippers off West Africa, where the number of attacks has accelerated in recent years.
At the same time, the incidents of Somali piracy have almost dried up this year, although it's far too soon to conclude that the danger of more attacks off East Africa has vanished. The end of the monsoon season in September is bringing calmer weather that makes it easier for Somali pirates in their skiffs to intercept maritime traffic.
Attacks Against Ships
Locations of actual and attempted attacks — piracy and armed robbery — against ships, January-June 2008-2013.
2008
2009
2010
2011
2012
2013
Indonesia
13
3
16
21
32
48
Egypt
1
5
5
Gulf of Aden
19
100
33
20
13
4
Nigeria
18
13
6
6
17
22
Red Sea
14
18
12
Somalia
5
44
51
125
44
4
Source: ICC International Maritime Bureau, "Piracy and Armed Robbery Against Ships," www.icc-ccs.org
The number of attacks by Somali pirates has fallen to their lowest level since 2006, according to the International Maritime Bureau's global piracy report for the first six months of 2013. There were only eight attacks in the first half of the year, compared with 163 in all of 2011 in the waters where they prey on ships, including the Gulf of Aden, the Arabian Sea, the Red Sea and the Indian Ocean.
"What has changed since 2011 is that each and every shipowner has added armed guards on board," said Sven Gerhard, product leader of hull and liabilities at Allianz Global Corporate and Specialty in Hamburg. Although not every ship heading for the Suez Canal has armed guards, the chance that they do has discouraged pirate attacks. Patrols by the U.S. Navy, the European Eufor navies and other countries also have had an impact.
Another factor is efforts by the international community to establish stable institutions within Somalia itself, said Theodore Karasik, director of research and consultancy at the Institute for the Near East and Gulf Military Studies in Dubai. The gulf states, in particular, have led efforts on land to stabilize the Somali government, he said in a podcast with The Journal of Commerce.
This raises the question of whether the Somali business model of kidnapping and ransom has ended and whether shippers and shipowners can breathe more easily when using the Suez Canal. "It is not over, but at a standstill," Gerhard said. "The situation is not stable, so you can't say the story is over."
The decline in pirate attacks has brought lower insurance premiums, which have declined for the various kinds of insurance needed to cover the risks involved, especially for kidnap and ransom insurance. When the frequency of pirate attacks off Somalia accelerated in 2010 and 2011, ocean carriers voiced alarm that they could not afford rising premiums.
The main policy for covering the threat was war risk insurance, but this was replaced quickly by coverage for kidnap and ransom, which has been the Somali business model. The cost of this coverage has declined for two reasons: the arming of merchant ships passing through the region, and the influx of funds by investors who sought a higher return than they could get from other types of investment, which has added plenty of insurance capacity.
"It is cheaper now for a vessel owner to sail a vessel from India to the Mediterranean than it was two years ago, but there are still a lot of risks there," Gerhard said.
Meanwhile, piracy risks are increasing off Nigeria, where the IMB reported 22 pirate attacks in the first six months of the year, compared with only six in 2011, when Somali pirates were most active. The number of incidents reported for Indonesia also is rising, but these are thefts or burglaries aboard ships at anchor or in port, and not pirate attacks while vessels are at sea.
Unlike Somali pirates who hijack ships and hold them and their crews for months or years while negotiating hefty ransoms, Nigerian pirates follow more opportunistic business models. "One is essentially armed robbery. Hop on board, grab what you can, steal from the crew, take money from the safe," said John Cartner, a Washington, D.C., attorney who specializes in piracy and crime at sea. "The other is well-thought-out. The pirates come on board, they shoot everybody and steal the cargo."
Cartner thinks Nigerian piracy is being fueled by criminal elements, possibly by South American drug gangs that are using Benin as a point for transshipping drugs from South America to emerging markets in West Africa and to Europe. "A lot of the capital is coming from the drug trade and drug smugglers who have contacts worldwide with the arms trade and human trafficking," he said.
Types of Ships Targeted for Attacks
The majority of attacks have occurred against bulk carriers, container ships, general cargo ships, chemical and crude oil tankers. Table shows the numbers of attacks against these ship types in the first six months of years 2008 through 2013.
2008
2009
2010
2011
2012
2013
Bulk carrier
14
64
30
61
39
31
Container ship
21
36
33
35
26
17
General cargo vessel
16
36
23
20
8
14
Chemical/product tanker
21
39
51
56
46
37
Crude oil tanker
10
24
18
41
22
16
Source: ICC International Maritime Bureau, "Piracy and Armed Robbery Against Ships," www.icc-ccs.org
The attacks have mostly been on the crude oil trade. "It is not yet of the intensity of Somalia, but it is of more concern to oil and chemical tankers than to container ships," Cartner said.
Merchant ships passing through the waters off West Africa have yet to adopt the practice of employing armed guards to safeguard their passage, but Gartner thinks this may be the only solution to the increasing number of attacks, because the naval forces of the West African states are too small to patrol the 4,600 miles of coastline from Morocco to Angola. Those governments also do not want international navies to mount patrols in their territorial waters.
While the number of attacks off West Africa hasn't increased to the point where it's having an impact on insurance premiums, it is raising alarm bells. Kidnap and ransom insurers "are concerned, but so are the cargo insurers because if you have theft of oil, it can become a very costly claim," Gerhard said.
The possibility of catastrophic loss because of the extreme violence threatened by Nigerian pirates is an even larger concern. "The potential exposure of pirates setting a vessel on fire is much higher off West Africa because the model is: 'Give me cash now, and if I don't get it, I'll get very angry and set it on fire, and I'll do it again.' " If something like this happens, premiums likely would rise. Gerhard wouldn't be surprised to see such a loss at some point.
Another attack that raised international concern was the firing of a rocket at the container ship Cosco Asia as it was passing through the Suez Canal at the end of August. An Islamist Egyptian group called Al Furqan claimed responsibility for the attack by posting a video of the moment the Cosco Asia was hit. But it's unlikely to be a terrorist group of the al Qaeda variety. "I don't believe it was a terrorist attack, but rather a random firing by one of the rebel groups," Cartner said.
Nevertheless, the insurance industry is taking the Cosco Asia attack seriously. "We are monitoring this extremely carefully, and we have also looked at the measures taken by the Egyptian government to safeguard the transit of vessels through the Suez Canal," Gerhard said. "Suez tolls are the government's second-largest source of revenue after tourism, so we are pretty sure the government will do everything possible to make sure passage through the canal will remain safe."